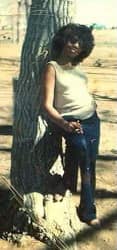 You Are A Love Legacy
Good morning lovelies.
Hearing this morning about the recent passing of a friends mother made me think of my mother who passed away in 2009.
Loosing her was the most profound moment of my life and brought about so much grappling with how I would move forward through life.
She was the purest form of love I had known and when she passed it left me feeling lost. I have moved through it over the years, finding the peace in her passing by holding on to the love she embodied and gave to me by being that for others. Still a major work in progress, but hoping to be better everyday.
To all us moms out there, you may have days where you think your not doing your best, or that your not enough or maybe feel not appreciated.
I promise you, no matter what, you are a love legacy to your family because there is nothing on earth like the love of a mother.
Love S
Remembering in love Joyce Elizabeth Baker 1936-2009